About the campaign
Since opening its doors in 1933, the Seattle Art Museum has grown with our city, helping define our region's rich cultural landscape while welcoming millions of visitors from near and far—engaging and inspiring generation after generation with the world's greatest art. Over the years, we have strengthened and expanded our collections, constructed new buildings in the heart of downtown, cared for and preserved thousands of works of art, and created a stunning waterfront sculpture park.
Our museum is poised to take its next great leap forward. By embarking on a $150 million comprehensive campaign—SAM Forward—we will:
Restore and enhance the Seattle Asian Art Museum, our iconic, original home in Volunteer Park
Invest in bold new projects that advance SAM's position as an international leader in the arts
Significantly grow our endowment
SAM Forward will ensure our museum is a successful and dynamic institution, now and forever. This is a historic moment for SAM. With decades building to it, we are now at a point where we can realize our full potential, and elevate all that we do.
---
Seattle Asian Art Museum Renovation & Enhancement
SAM's original home in Volunteer Park has been the site of countless notable moments in the cultural history of our region. Upgrades to this iconic, architectural gem will help us better care for and display treasured works from our collection while also presenting dynamic special exhibitions and inspiring educational programs.
---
Growing SAM's Endowment
A robust endowment is critical to SAM's success, providing the museum with consistent funding year after year. By strengthening our financial foundation and growing our endowment, we are gifting future generations with the ability to make strategic choices, take artistic risks, and set programming priorities that push forward SAM's mission to connect art to life.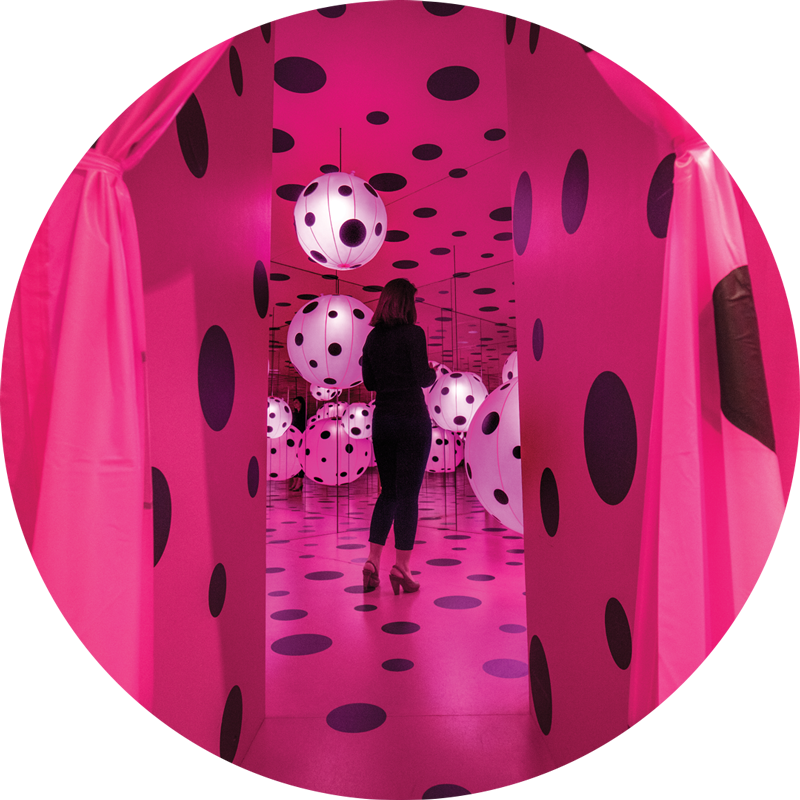 Exhibition Endowment
Creating stunning exhibitions and thought-provoking new scholarship.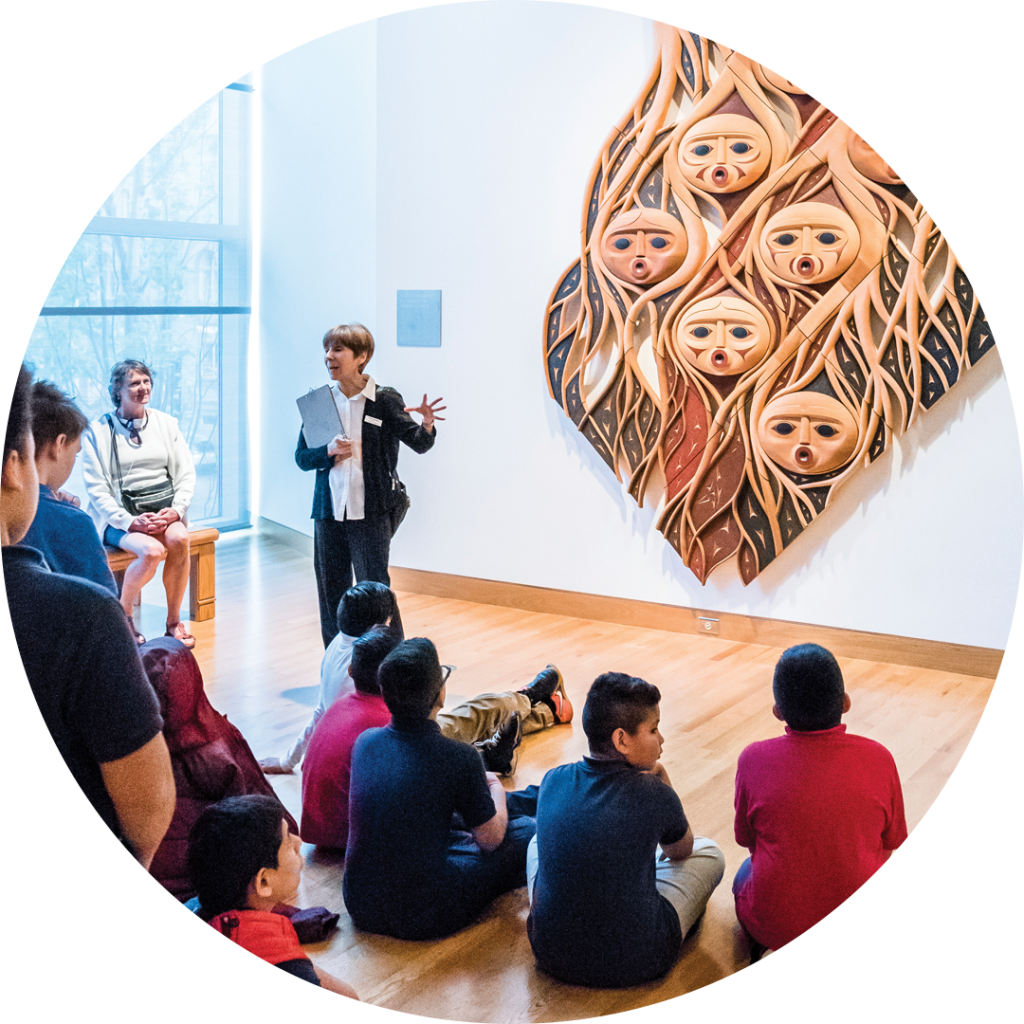 Education Endowment
Serving school children, educators, families, and adults through hands-on programs that bring art to life.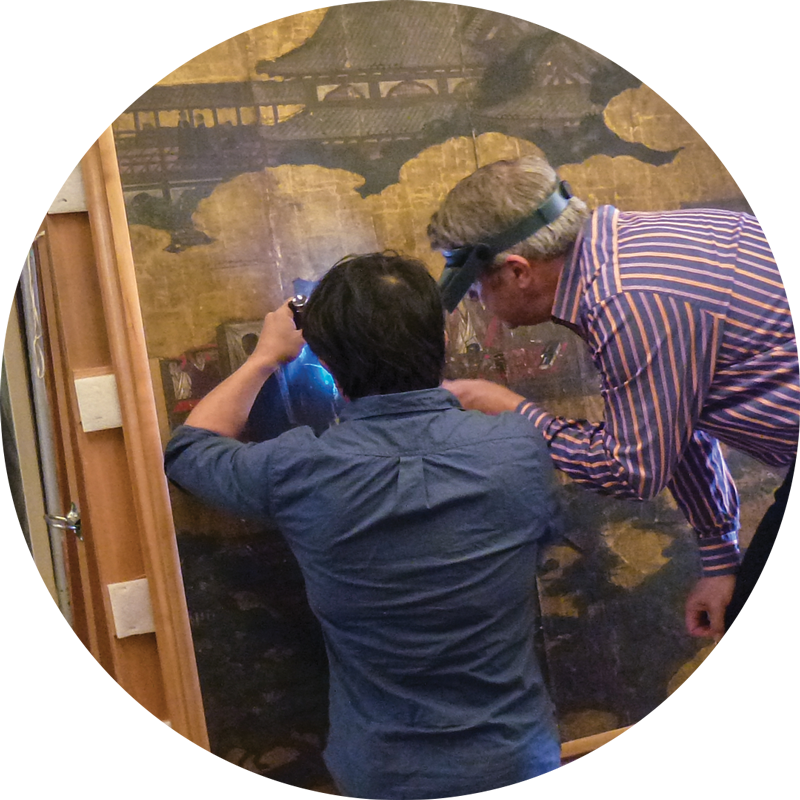 Asian Paintings Conservation Center Endowment
Preserving and protecting our cultural resources for generations to come.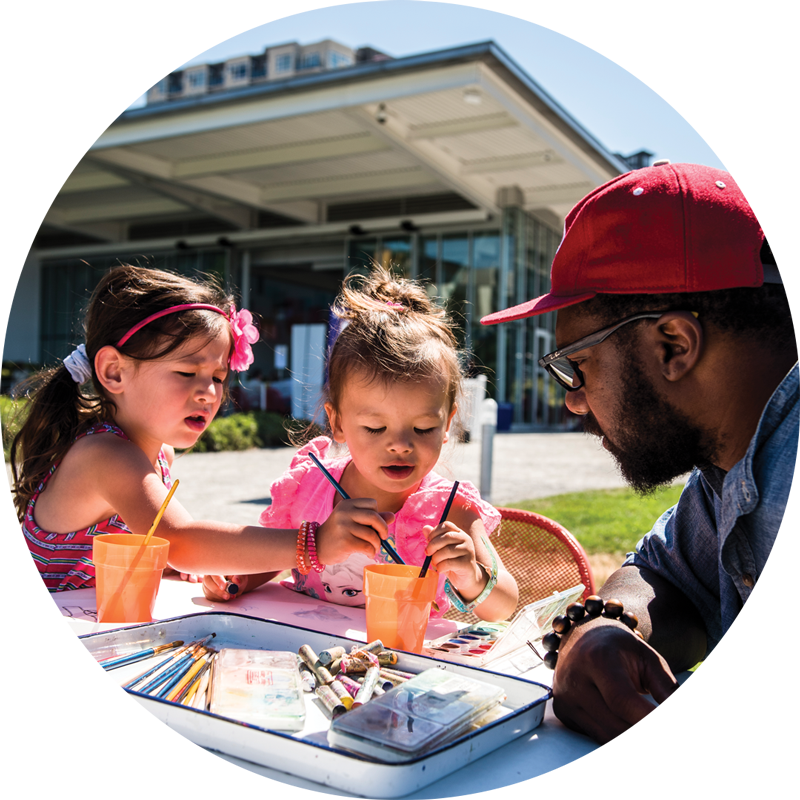 Olympic Sculpture Park Endowment
Activating and sustaining the beautiful and award-winning sculpture park for all to experience.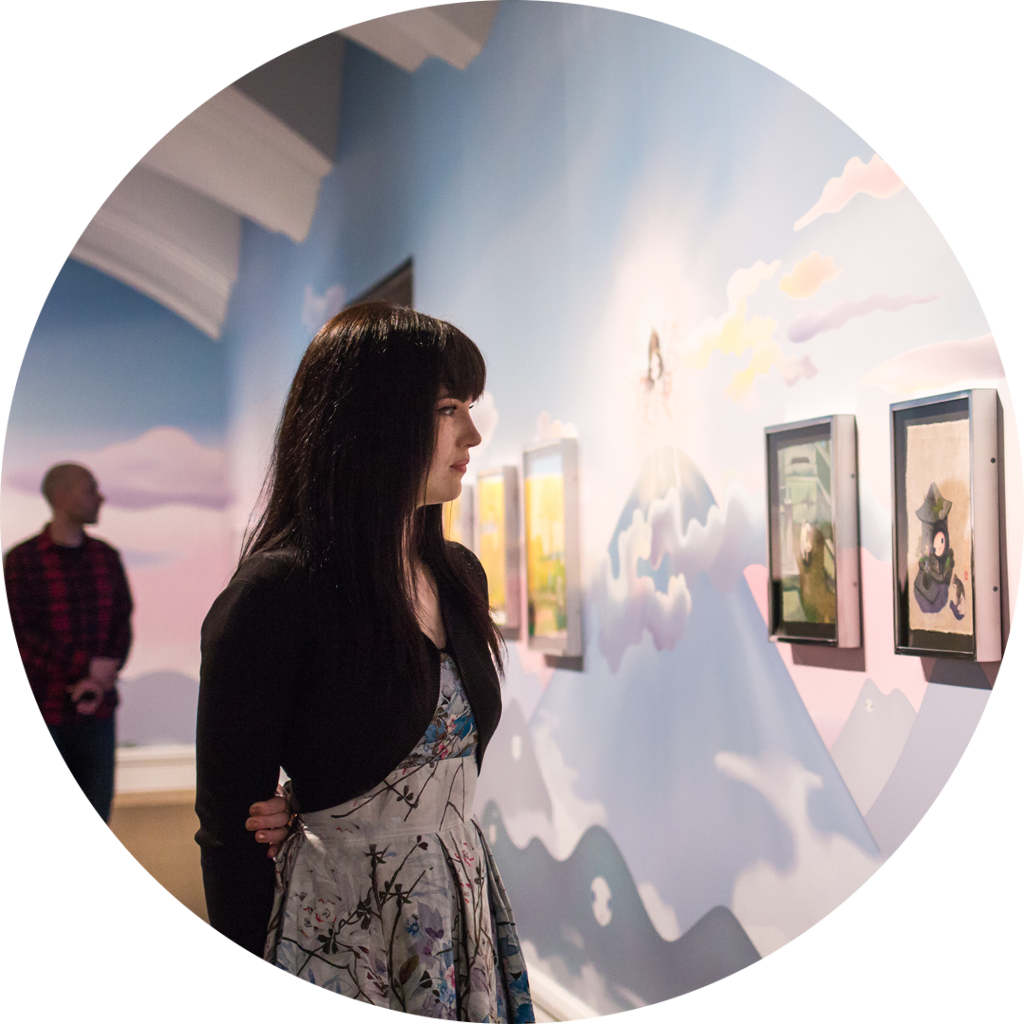 Seattle Asian Art Museum Endowment
Enabling SAM to celebrate the arts and cultures of Asia.
---
Strategic Initiatives & Planned Gifts
Support Special Projects
Investments in key strategic projects will allow the museum to innovate and expand its offerings. This includes a variety of significant opportunities such as: major art acquisitions, increased programming at the Olympic Sculpture Park, and resources for the institution's equity initiatives.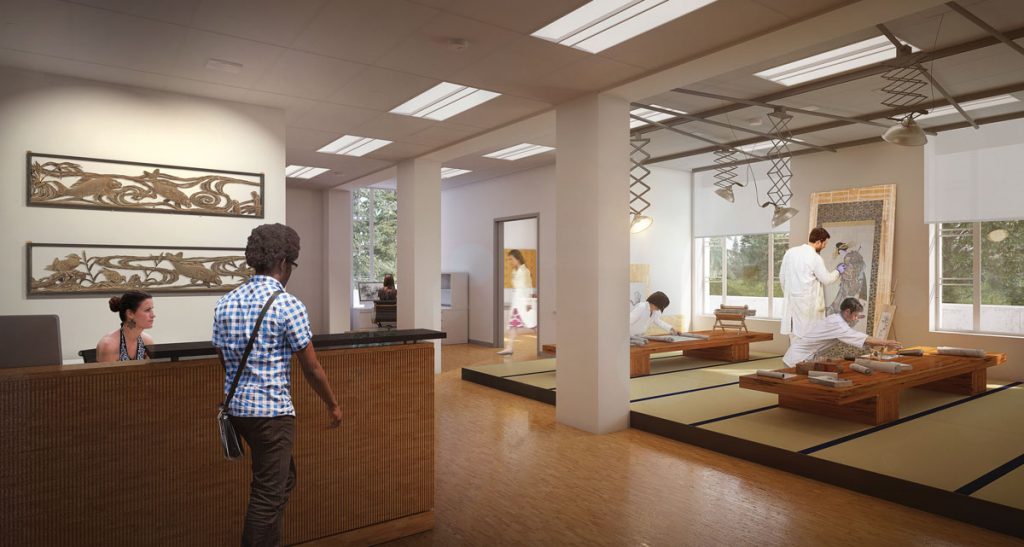 Asian Paintings Conservation Center
SAM has an unprecedented opportunity to establish the region's first conservation center for the care and preservation of Asian paintings, a tremendous asset not just to SAM but to institutions and collectors across the western US and Canada, where no such facility currently exists. The initial funding for this endowment comes from a prestigious $3.5 million challenge grant from The Andrew W. Mellon Foundation. SAM is now tasked to raise the additional funds to fully endow the operations of this important new center.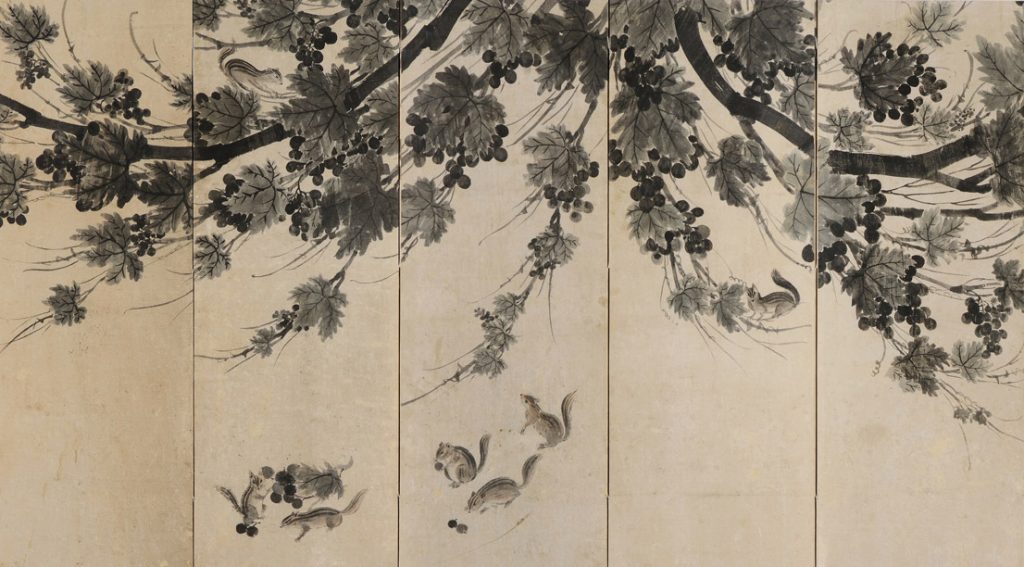 South Asian Art Curator
To achieve true excellence and leadership in Asian art, SAM is committed to establishing a South Asian art curatorship at the Seattle Asian Art Museum. This new position will help produce robust programming and exhibitions focused on the art and culture of South Asia along with building on SAM's fine collection in this critical area.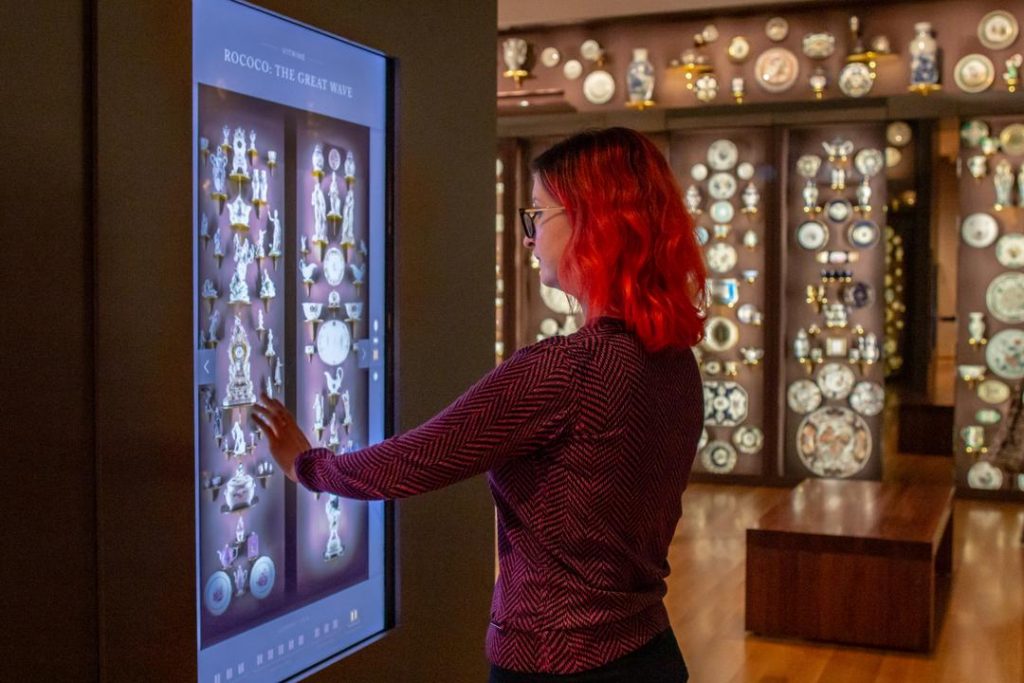 Technology Initiatives
Investing in technology will enable our visitors to engage with the museum in increasingly accessible ways. With the opening of the newly renovated Seattle Asian Art Museum, interactive technology will be integrated into our modern museum experience which will utilize smartphones, interactive maps in our galleries, and videos for visitors to enjoy.
---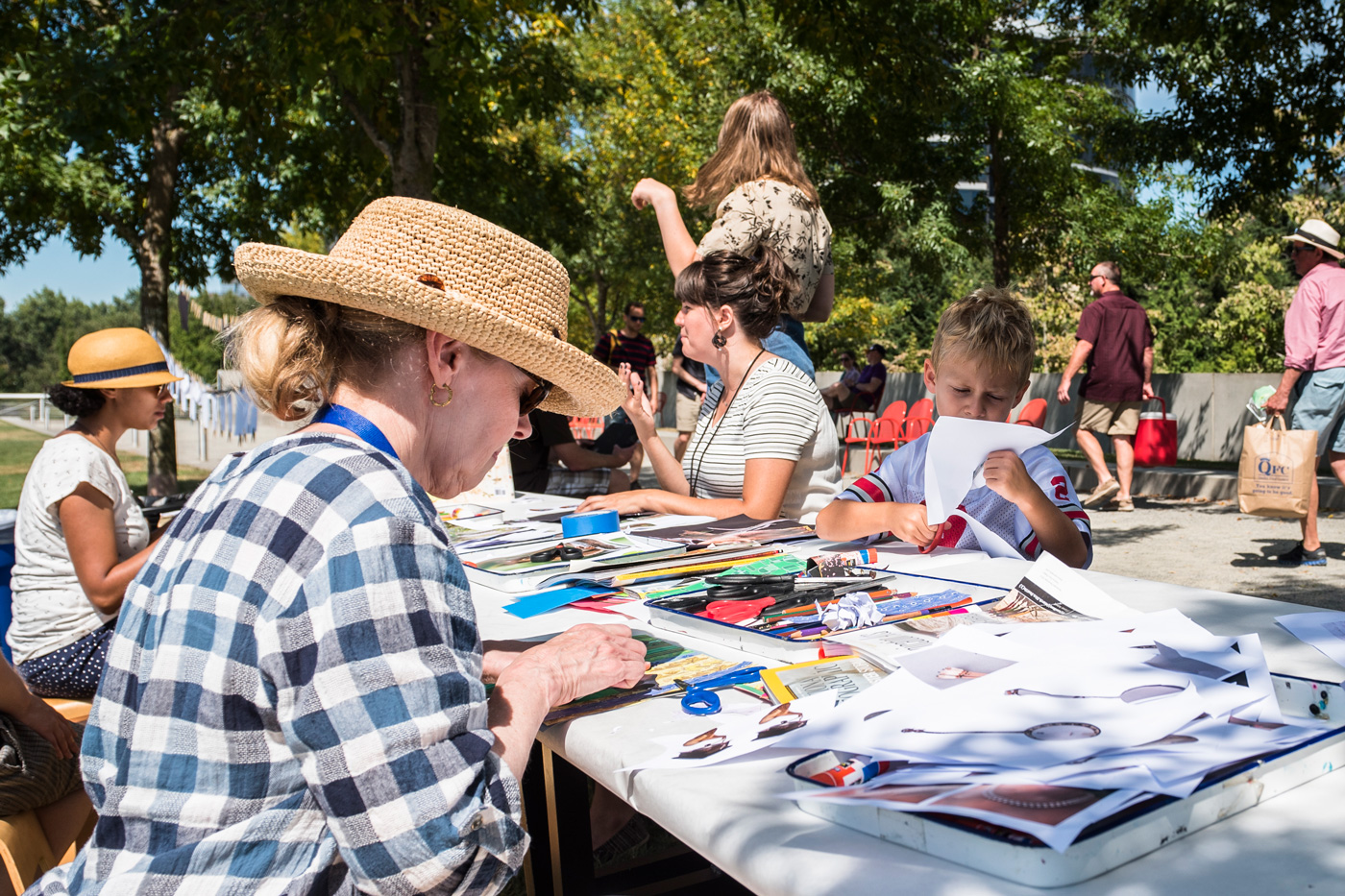 Plan Your Gift
By making a gift to the Seattle Art Museum through your will or estate, you recognize the extraordinary value of art in our lives, affecting individuals today and for future generations. Planned gifts can support every aspect of museum operations, including education and programming for patrons of all ages, special exhibitions, art acquisitions, conservation projects, scholarly research by curators, and the essential work of volunteers.
The Fuller Society
As a way of recognizing your dedication to the future of SAM, we will invite you to become a member of The Fuller Society, named in honor of the museum's founder. As a member, you will be invited to join us on private exhibition tours and special events throughout the year.
Support
Recognition and Ways to Give
Your support is a meaningful declaration of your commitment to SAM, and the museum is honored to publicly recognize you for your remarkable generosity. SAM has the ability to create named funds that support all aspects of our work including potential named spaces or staff positions, long-term recognition on the endowment donor wall, the museum's annual report, and invitations to special events throughout the year.
Whether you choose to give a cash donation, support from your business or family foundation, or establish a planned gift, your contribution will ensure our ability to present the very best exhibitions and collections for the community.
We would be happy to illustrate how your gift makes an impact at SAM. Simply contact our planned giving team.
Linda Rabadi Fair, Director of Individual Giving
lindar@seattleartmuseum.org
206.654.3242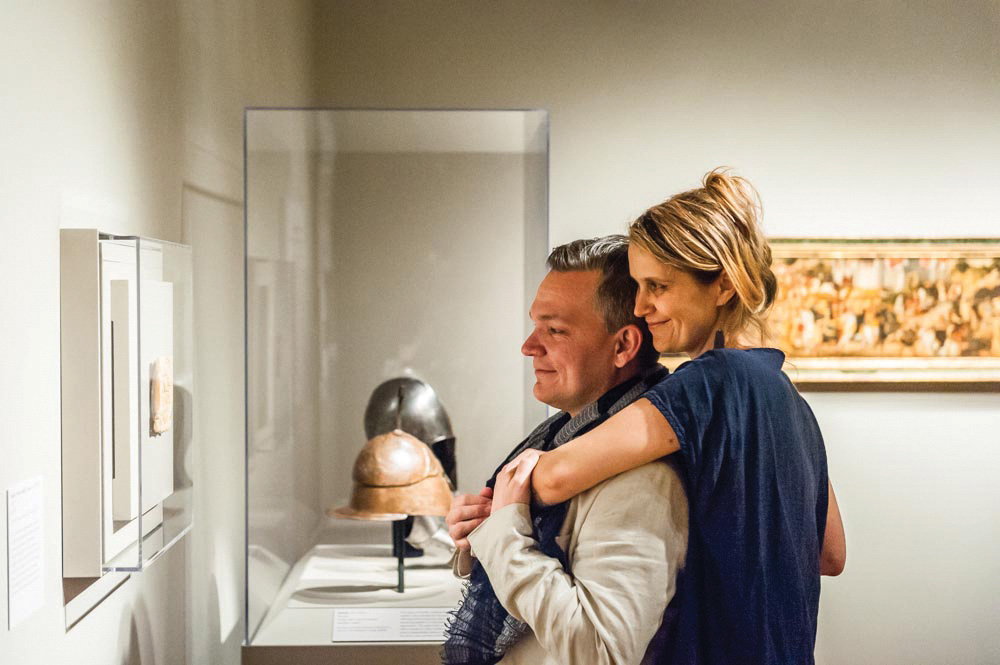 Outright Gifts
Because SAM is a nonprofit institution, your gift is tax-deductible to the fullest extent of the law.
Gifts of Cash
Donations made by cash, check or credit card.
Pledges
To increase your contribution to SAM's campaign, you may make a pledge now and spread payment of your gift over as many as five years.
Gifts of Stock, Bonds, Mutual Funds
When you give appreciated securities, you may receive an immediate tax deduction and savings on capital gains taxes.
Matched Gift
Many corporations and foundations offer matching programs, allowing you to potentially double or triple your gift. This support can be counted towards your gift to the campaign. Please contact your company's benefits coordinator and/or human resources department.
Donor Advised Funds
Recommend a grant to SAM through your donor-advised fund. Contact your sponsoring organization to designate a gift to the museum. IRA Charitable Rollover Donors over the age of 70.5 years can make a gift of up to $100,000 directly from their IRA, without treating the distribution as taxable income.
Gifts in Honor and in Memory
Recognize a loved one in your life by making a gift to the campaign in their name. Individual families may also pool funds to involve everyone in creating a significant contribution to the campaign.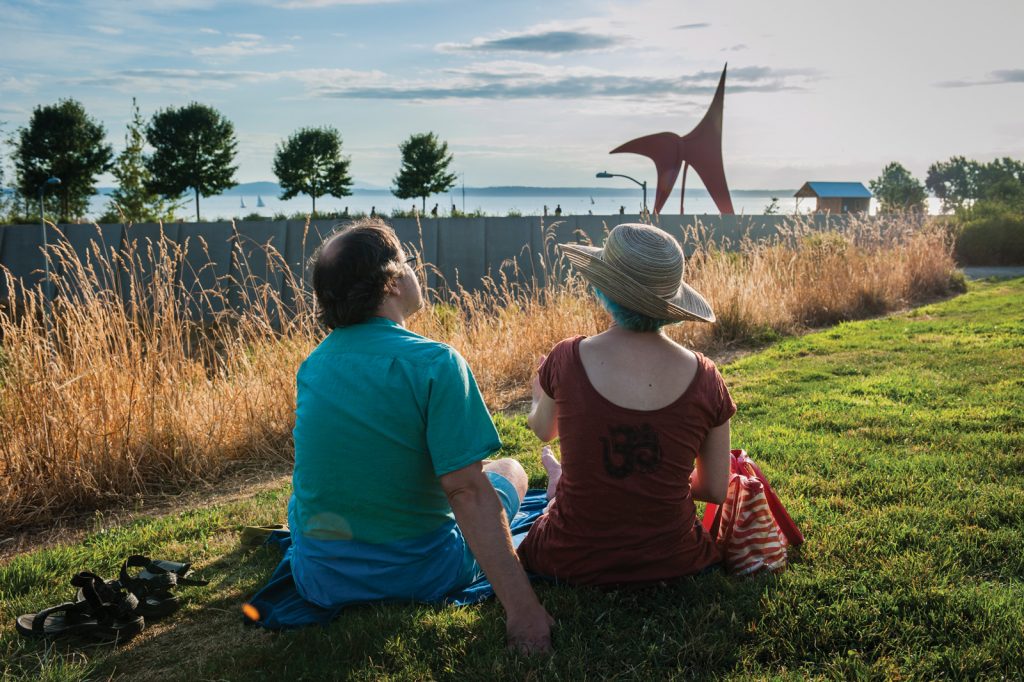 Planned Gift
There are multiple vehicles for you to make a lasting impact at the museum through your estate plans while also benefiting your current financial position.
Bequest
Directing a particular amount of money, a specific asset, or percentage of your net estate through your will or revocable living trust.
Art
Making a promised gift of art that SAM has agreed to accept.
Charitable Remainder Trust
Arranging for payments to be made each year to you and/or other individuals prior to the trust's assets eventually being distributed to SAM.
Charitable Lead Trust
Providing for annual payments to SAM for many years, with what remains in the trust passing to family members or back to you.
Life Insurance Gifts
Contributing to a policy to SAM or naming the museum as a recipient of some or all of the death benefit.
Various Beneficiary Designations
Instructing the administrator of our retirement plan (IRA, 401k, 403b, etc.) or a bank or brokerage account to distribute to SAM some or all of what remains upon your passing, can also be done with real estate, using a special deed.
DONORS
Thank you to everyone who has propelled SAM Forward.
SAM Forward Campaign Honor Roll
$1,000,000+
4Culture/King County Building for Culture Program
Eve and Chap Alvord
Nancy Alvord*
Anonymous (2)
Dan and Pam Baty
Jeffrey* and Susan Brotman
City of Seattle
The Ellison Foundation
The Friday Foundation, in honor of Richard E. Lang and Jane Lang Davis
The Bill & Melinda Gates Foundation
Estate of Richard A. Hirsch
Jay and Mary Jayne Jones
Janet Wright Ketcham
The Andrew W. Mellon Foundation
Sally & William Neukom
The Norcliffe Foundation
The Brooks and Suzanne Ragen Family Foundation
Herman* and Faye Sarkowsky
Jon and Mary Shirley Foundation
Charles and Lisa Simonyi
Mr. David S. Utterberg and Mrs. Nayda Utterberg
The Taxpayers of Washington State
Bagley and Virginia Wright Foundation
Mr. and Mrs. Charles Wright
Ann P. Wyckoff
$500,000 – $999,999
Anonymous
Michael and Lauri Corliss
Grousemont Foundation
Estate of Raymond L. Ingram
Bruce R. McCaw Family Foundation
National Endowment for the Humanities
Mr. and Mrs. William Garrard Reed, Jr.
The Walker Family Foundation
$250,000 – $499,999
Anonymous
Ginger & Barry Ackerley Foundation
Mary and Cheney Cowles
The Foster Foundation
Joshua Green Foundation
Richard and Elizabeth Hedreen
Institute of Museum and Library Services
The Firoz and Najma Lalji Foundation
Liu and Chen Foundation
Christopher and Betsy Larson
M.J. Murdock Charitable Trust
Linda Nordstrom
Lee and Stuart Rolfe
Mary Snapp and Spencer Frazer
Griffith and Patricia Way
William and Mary Way
$100,000 – $249,999
Margaret and James Allison
Bruce and Ann Blume
Alexandra Brookshire and Bert Green
Cliff Burrows and Anna White
Peggy Carlisle
Heidi Charleson and Lou Woodworth
Committee of 33
John Frank and Delia Jampel
Lenore Hanauer
Estate of Anne Gould Hauberg
The Hong Kong – Greater China Business Association of Washington and Benjamin Lee
Estate of Agnes Hoving
Peter and Mary Kerr
Stewart M. Landefeld and Margaret Breen
Paul Leach and Susan Winokur
Levitan Family Foundation
Laura and Roy Lundgren
Michael and Barbara Malone
Keith and Mary Kay McCaw Family Foundation
Maren Monsen and Jeff Grainger
In memory of Joseph & Elaine Monsen
Scott and Abbie Morris
Nesholm Family Foundation
Doug and Nancy Norberg
Everett P. and Andrea* Paup
Ann L. Pryde
Catherine and Stephan Roche
Seattle Art Museum Supporters
Roberta Sherman
Winifred and Jairus Stratton
Robert and Kathryn Strong
Estate of Marion and Robert Thomas
Lynn and Mikal Thomsen
Janet and Doug True
$50,000 – $99,999
The Paul G. Allen Family Foundation
Alison Andrews*
Frank S. Bayley
David and Joanna Beitel
Watson and Jane Blair
Carolyn Corvi and John Bates
Carol Merz Frankel
Aya S. Hamilton
Jim and Diana Judson
Juno Therapeutics
Omar and Christine Lee
Robert Kaplan and Margaret Levi
Sam and Sylvia Ketcham
Carla and Don Lewis
Flora Ling and Paul Sturm
Anne and Steve Lipner
D.V. and Ida J. McEachern Charitable Trust
Pendleton and Elisabeth Carey Miller Charitable Foundation
Charles and Eleanor Nolan
Laura J. Peterson
Suri and Mala Raman
Kimerly Rorschach and John F. Hart
Vijay and Sita Vashee
$25,000 – $49,999
Anonymous
Norman Archibald Charitable Foundation
in honor of J. Shan & Lee Mullin
Lisa and Mark Caputo
Thomas Choi
Stephanie and Jon DeVaan
Richard and Martha Moran Draves
Felix and Elizabeth Huang
Edward and Jill Im
Rajesh Jha and Sudha Mishra
Allan and Mary Kollar
Stephen Kutz and Courtney Womack
Charlene and Jerry Lee
Gift in Honor of Mimi Gates
Ellen Look and Tony Cavalieri
McKinstry Co.
Lynn and Steven Mowe
Hwa and Michael Park
Sanjay Parthasarathy and Malini Balakrishnan
Molly Pengra
Kat Randolph and Kyle KeGang Wang
Ingrid Rasch
Paula and Steve Reynolds
The Rieschel Family
Elizabeth and Jonathan Roberts
Tiffany Sharer McGehee and Andrew McGehee
Gursharan S. and Elvira Sidhu
Rubie and Pradeep Singh
$10,000 – $24,999
Anonymous (2)
Mary and David Alhadeff
Phoebe H. Andrew
Grace A. Arnold & Lauren Arnold Gorter
In honor of Robert M. Arnold
Kim Atkinson
James and Joan* Ayres
Anne and Joe Baldwin
Joe and Karyn Barer
Patty and Jimmy Barrier
Sarah and Richard Barton
Silas Beane and Kristin Bunce
Carl and Renee Behnke
Ronald L. Berenstain
Sherie and Tim Bernardez
Sudeep and Seema Bharati
Anne and Jeff Blackburn
Jon and Bobbe Bridge
Shelley and Frank Buhler
Shari and Fred Burns
Shelley Buurman
Jianrong Chang
In loving memory of Susan Chiat
Dr. Paul B. & Mei-Yea Chiou Liao Foundation
Bokgi Choi and Hunter Wessells
The Christoffersen Family
Michelle and John Claeys
Nicole and Tim Creveling
Cynthia and Gregg Daugherty
Cecile and J.D. Delafield
Wright Dickinson and Sandy Bubalo Dickinson
Jaennae' Dinius and Chris Dishman
James and Mary Dunnam
Jeff and Stacie Feinstein
Mimi Gardner Gates
Katharyn Alvord Gerlich
Claire and Paul Grace
Philip C. and Robyn White Grad
Kathryn and Albert Greenberg
Vicki and Thomas Griffin
Rosemarie Havranek and Nathan Myhrvold
Jane Hedreen and David Thyer
Liz and Anders Hejlsberg
Ellen and John Gordon Hill
Glen and Ann Hiner
Toni and Rod Hoffman
Randy and Jan Holbrook
Ron and Gail Irving
Benko and Seizo Itoi – Gaman
Anu and Naveen Jain
Julia Kalmus and Abe Lillard
Andrew and Polly Kenefick
Kathryn Davis Kennedy
PK Kilty and Stoddard Lambertson
Susan Kim
Megan and Timothy Kirley
Christina Koons and Jim McIntire
The Kunis Foundation
Kimberly and Norbert Kusters
Marie Lawrence-Hadley and Stephen Hadley
Kathleen and Richard Lea
Juhee Lee and Dongil Kim
Maureen Lee and Mark Busto
Sharon Lee
Ven and Winnie Lee
Gary Locke
Suchada and Brian MacDonald
Michael and Barbara Maher
Helen and David Mandley
Kenneth and Robin Martin
Rosemary McCauley
D'Arcy McGrath
Yoshi and Naomi Minegishi
Prof. Elaine Monsen* and Prof. R. Joseph Monsen*
Jeannie Mucklestone and Michael Kenny
Tina and Karl Neiders
Margie and Dick Newell
Amy and Bruce Niermeyer
Sally B. Nordstrom
Marcelle O'Connell and Thomas Robertson
Young and Jim O'Hanlon
Leslie and Mark Olson
Sally and Marc Onetto
Michael and Lita Otani
Tom and Dena Owens
The Pall Pareek Family
James and Gaye Pigott
Ali and Shahina Piyarali
Tim and Laura Marie Rivera
Randall and Betty Rubenstein
Robert and Janet Rudolph
Maher and Elena Saba
David and Lu Ann Santillanes
Stan and Ingrid Savage
Betsy R. and Jason Schneier, MD
Greg Schwartz and Lisa Fazio
Laura and Adam Selipsky
Narender and Rekha Sood
Rose M. Southall
Carlyn J. Steiner
Clifton J. Stratton
Helen R. Stusser
Victoria Sutter
Gail Tanaka, Lia and David McLanahan
Andrew Taper
Rose Tatlow and Neil Roseman
Andrea Thoreson
Betty Tong
Bonnie Towne
Gail Tsuboi and Jim Kranick
Bertrand and Madeleine Valdman
Ajay Wadhawan and Mandira Virmani
Bob and Andrea Watson
David and Romayne Watt
Julie and Rogers Weed
Ken and Mimi Worzel
David and Sally Wright
Jeffrey and Korynne Wright
Malei Young and Robert Davidson
Julia and Rod Younker
Shih Yung and Shiu May Loh Tong
Kay Zatine
The Ben Zhang Family
Donors as of December 31, 2020
*Denotes deceased